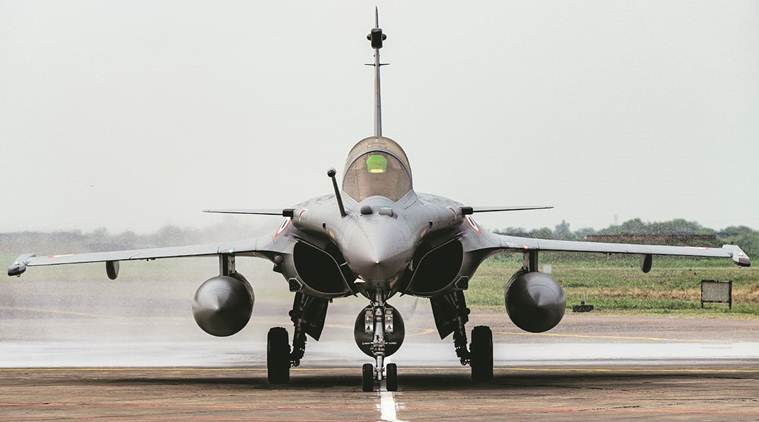 Research Fellow
Squadron Leader Toolika Rani (Retd, Indian Air Force)
Squadron Leader Toolika Rani (Rtd, Indian Air Force) has served Indian Air Force for ten years as an Air Traffic Controller and Outdoor Training Instructor. She has completed 23 mountaineering/ trekking expeditions so far across the world. She has a unique distinction of being the first woman from Uttar Pradesh to climb Mt. Everest and the first Indian Woman to climb Asia's highest volcanic peak Mount Damavand in Iran. She is a fierce advocate of gender equality, environment conservation and human unity. She delivers motivational lectures at educational institutions and corporates. She has been felicitated with Rani Laxmi Bai Gallantry Award by Uttar Pradesh govt., FICCI Global Woman Award, Hindustan Times Woman Award, Prathma Women Achievers Award, Delhi Ratan and Meerut Ratan. She is on the Advisory Board of IMAF (Itvara Mountaineering and Adventure Forum) and is the spokesperson of Bhootpoorva Sainik Sangha (Ex-Servicemen Federation). Currently, she is doing her Ph.D. at Ambedkar University, Lucknow. She is an eminent writer and has diverse interests in adventure sports, travel, social issues and geopolitics.
Research Fellow
N C Bipindra
N. C. Bipindra has been a journalist for over 20 years specialising on military affairs, aerospace and defence economics, diplomacy, national security and strategic affairs. He is the editor of Defence. Capital magazine and has previously worked at the Times of India, New Indian Express, Press Trust of India and Bloomberg News, writing on the subjects he specialised in. He is also a commentator on national security in newspapers and on television channels. He graduated in law from the Tamil Nadu Dr Ambedkar Law University-affiliated Dr Ambedkar Government Law College at Chennai, and practices as an advocate in the Delhi-based Courts and Tribunals, the Delhi High Court and the Supreme Court of India. He is also the Chairman of New Delhi-based think-tanks 'Law and Society Alliance' and 'Indian Strategic Interests Foundation' that work on matters such as human rights, legislation, international laws, legal reforms, education reforms, self-reliance and 'Make in India' in the aerospace and defence sectors, and national security and strategic affairs. He is also the Managing Trustee of the New Delhi-based 'Centre for South Indian Studies' that focuses on research on social, cultural, linguistic, economic and political aspects of the six southern Indian states and union territories.
Research Fellow
Manish Kumar Jha
Manish Kumar Jha is currently the Editor of BW BusinessWorld & BW Defence. He is a prolific writer on defence & foreign affairs. His global editorial work covers more than 25 countries worldwide. Manish is a recipient of the International Press Fellowship award. He has written many articles, editorial pieces, and international features/reports in The Indian Express, The Financial Express, DNA, The Hindu – Business Line and also at International publications, Geopolitical Monitor and Korea Press Foundation. He is a graduate of Political Science and Economics from the University of Delhi, did his Executive Program in Management at Shailesh J Mehta School of Management, IIT Bombay and holds a Masters in Communications from Amity School of Communications.
Senior Research Associate
Dr Suja Karthika
Dr Suja Karthika, an academician, celebrated trainer and a cine artist is a post-graduate in commerce and is a first rank holder in PGDM from SCMS. A Certified Investment Adviser, a recipient of UGC- JRF, she is a Doctor of Philosophy (PhD) from Cochin University of Science and Technology in Commerce, under the Faculty of Social Sciences, in the area of Turnaround Management. She also holds a certificate in Qualitative Research Methods from the University of Amsterdam and is a Certified Specialist in Data Science and Analytics from ICT Academy. With an academic career spanning over ten years, she has experience as Assistant Professor for four years at various leading academic institutions. She was a full-time research scholar at SMS, CUSAT and has also served as a Part-Time faculty in many prestigious institutions. She has published several research papers of international repute and presented papers at prestigious conferences. She has been awarded best paper, case and presenter awards at various conferences like SIMSARC 2018, International Case Conference 2016 etc. She is also a trainer in soft skills and Theatrics and is presently the Founder and Chief Trainer of Exceller Training. She is a regular participant in various news channels on a plethora of discussions ranging from Budget to Women Safety and Emancipation.
Senior Research Associate
Ajay Porus
Ajay Porus is a cybersecurity enthusiast, with experience of more than 10 years in various aspects of cybersecurity. His major focus areas inc]ude privacy, cyberpsychology, information warfare, Cyber Espionage and open-source Intelligence. He has worked in various prestigious organizations and delivered services globally in various industries like IT, life science, Health care, defence, and aviation. He holds bachelor's degrees in Genetics and Law. He also has a master's degree in Information security and currently pursuing another Master's in Psychology. He holds more than 20 certifications in various areas of cybersecurity and future technologies like blockchain and quantum computing. He contributes to various NGO initiatives in the field of Cybersecurity like Information Security Research organization and Cyber Research and Innovation Society. He loves to read and analyze issues related to Geopolitics, information warfare, and cyber diplomacy.
Senior Research Associate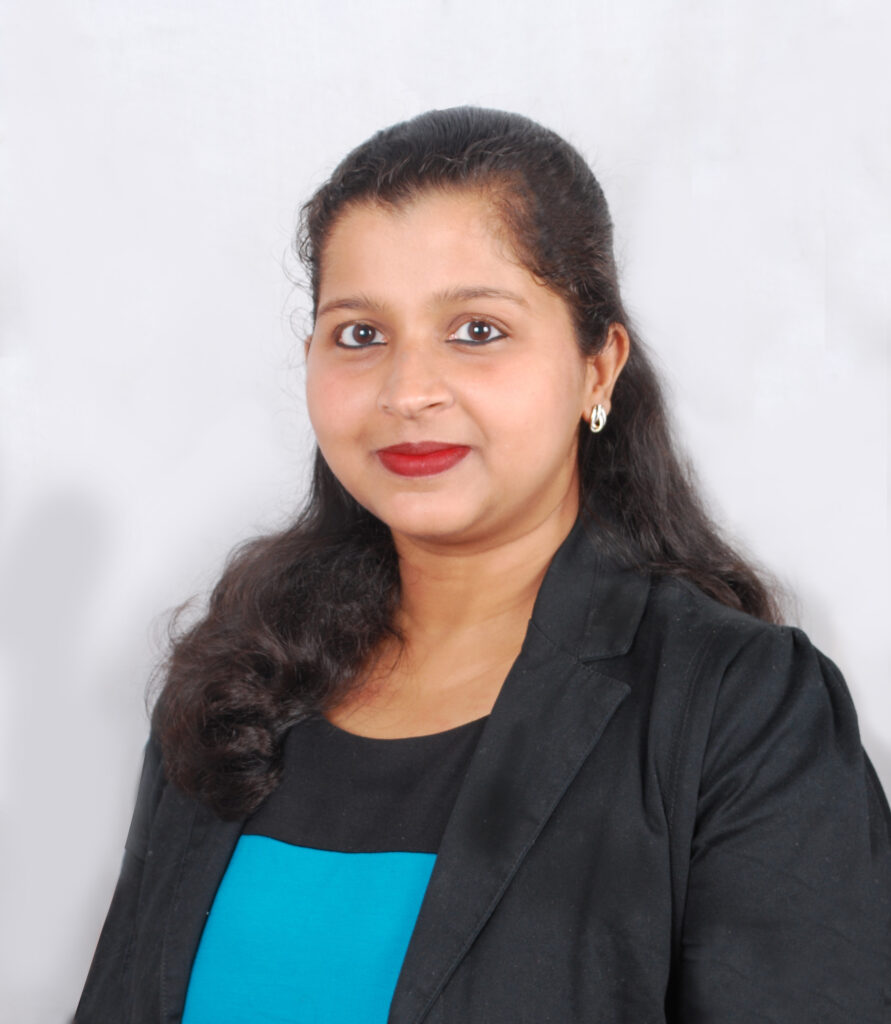 Anandha Karthik
Ms Anandha Karthik, Assistant Professor in the Department of Visual Communication at Kumaraguru College of Liberal Arts and Science, Coimbatore has a Masters in Communication. She is a graduate in Media and Communication (TV Production), Micro Masters (Marketing Management from IIM-B), CCSS (Soft Skills and Communication, UGC-NET qualified has an industry experience for over 8 years in graphic designing. She is a filmmaker specialised in 360-degree brand marketing. She has been working with the United Nations (UNDP and UNFPA) as an Individual Consultant, on design and video projects for over 7 years. She was also the recipient of the prestigious 'Juhi Memorial Award' from the Defence Services Staff College, Wellington. Anandha is a winner of 'Excellence Award' for her Outstanding Contribution to the Media & Communication Department at Manipal University, Dubai. She has directed and edited 6 short films and 5 documentary films, and her latest project is an augmented reality design for 'Platinum Chronicles', a book published by Harper Collins in April 2020. She designed, Authored and Published 5 Coffee Table Books for the Indian Airforce & Ministry of Defence, including a book about 20 years of Aero India.
Senior Research Associate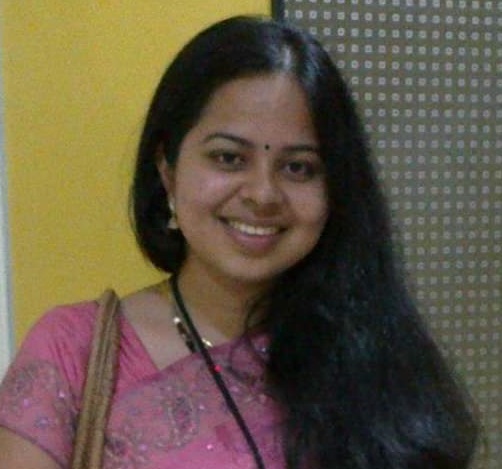 Lakshmi Mini
Lakshmi Mini, a Global Shaper from Coimbatore hub (an initiative of World Economic Forum), is a passionate writer, start-up enthusiast/mentor. A graduate in Electrical engineering, she worked for corporates like Infosys, SocialPulsar, Hashtag Inc, Sourcegain, Altaire innovations and has also mentored a series of startups. She is an active volunteer who focusses on women empowerment, Skill up India (youth employability), Education of underprivileged, farmer welfare, Go Green initiatives, Animal welfare, and lots more. She was one of the panellists for Lifology.com's Global Parents Day Utsav this year. She has led many highly impactful initiatives in various organizations and has even bagged second prize for her innovative ideas in a global level competition called IdeaEdge. To add on, she led the team who rewrote the history of Trivandrum Infosys by making it grab the Most Innovative DC award in 2013. Her creative writing works were published by Australian times and various other established websites. She is also into scriptwriting, ideation, lyrics writing and lots more for upcoming films and other platforms. She is currently associated with various NGOs and NPOs
Senior Research Associate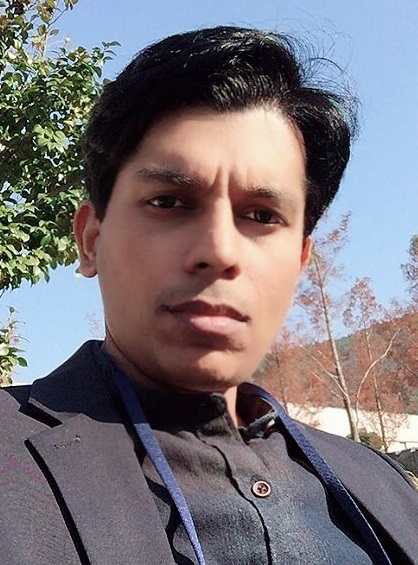 Dr Rupesh Kumar
Dr Rupesh Kumar is a Naval Architect & Ocean Engineer currently working as a Postdoctoral Researcher at GET-Future Research Center, Ulsan, South Korea. His research work involves the design and development of "Floating Offshore Wind Farm" in the east sea of Korea. He received his PhD from the University of Ulsan, where he designed and carried out experiments for a Novel Stationkeeping System of a floater in waves using ocean wave renewable energy. Also, he is representing Korea in the OC6_CFD research group led by NREL, USA which is responsible for validating the use of CFD in the design of Floating Offshore Wind turbines.
Senior Research Associate
Dr Apurva Joshi
Dr Apurva Joshi is an R&D Engineer at 301 Labs, which is engaged in developing autonomous and multi-agent systems. His work as a Research Scientist at IIT Bombay ('19 – '20) involved design and fabrication of unmanned aerial vehicles and on-board intelligence systems. He received his PhD from IIT Bombay and Monash University ('14 – '19), where he designed and conducted experiments in modelling and control of multi-agent systems. He received the University Silver Medal for MTech. in Robotics ('12 – '14) from UPES, Dehradun. He is a B.E. graduate on Electrical and Electronics Engineering. His research has been published in several international journals.
Senior Research Associate
Divya Malhotra
Divya is pursuing her PhD from School of International Studies, Jawaharlal Nehru University and is a non-resident fellow at Middle East Institute, New Delhi where she monitors Pakistan-Middle East relations. She completed BA Economics Hons from Panjab University, Chandigarh, MA Economics from Christ University, Bangalore and MPhil from Jawaharlal Nehru University, New Delhi. She was associated with Institute for Defence Studies and Analysis, New Delhi as a research intern, and has visited Pakistan, Afghanistan, Israel, Nepal and USA for academic conferences and study trips.
Senior Research Associate
Mohan Babu
Mohan Babu R is an Electronics and Communication engineering graduate from Anna University, Chennai and holds a Masters in International Studies from Symbiosis International University, Pune. He is currently a Senior Research Associate, at 'Polstrat' a political consultancy firm. He has previously worked at the office of incumbent MoS for Home Affairs – G.Kishan Reddy as a political researcher and has gained professional experience at other prominent places such as IDSA, Pinkerton and I-PAC. The expertise accrued from his academic and professional experience range from Futuristic defence platforms, Asian geopolitics, Intelligence and Public communications to Psephology. With a passion for geopolitics, on one hand, he wishes to be the instrument of change in the discourse of Indian politics and is planning to run for office in the future
Research Associate
S Balaji
S Balaji is currently pursuing his PhD at Vellore Institute of Technology (VIT) on Alternative fuels and CI engines. He is an alumnus of Sainik School, Amaravathi Nagar. He is a mechanical engineer, who did his ME in Energy Engineering from Kumaraguru College of Technology, Coimbatore. Also acts as Honorary advisory board in Ezeal Evolution India private limited, Trichy and in Vision Defence Institute in Chennai. His interest in sustainable development motivated him to take up research in the field of alternative fuels and automobiles.
Research Associate
Ariit Sengupta
Mr. Ariit Sengupta is an MBA graduate from IIM Jammu. He is currently employed in the Financial Services industry wherein he specialises in Private Equity. He also holds a degree in Naval Architecture and Ocean Engineering from Indian Maritime University. He was engaged in R&D activities for three years at the Indian Register of Shipping. He is deeply interested in Economics, Supply Chain and International relations. With diverse experience and interests, he understands that research is the prime mover for effective decision making.
Research Associate
Pritanshu Shrivastava
Pritanshu Shrivastava, has graduated from National Law University (Gujarat) in 2012. He has been awarded two gold medals for academic excellence by the University, presented by Hon'ble Prime Minister Modi. He has been enrolled as an Advocate with Bar Council of India and is also under process of requalifying as Solicitor in UK and Australia. He has worked with law firms in realm of corporate laws and international arbitration in India, Malaysia, Singapore, UAE and other countries. He received many international scholarships for attending courses in Macau, Paris, Hong Kong and other countries. His interest mainly lies in the field of the international trade laws, WTO law and policies, public international law, international dispute resolution, geopolitics, international relations and Indian Foreign Policy.
Research Associate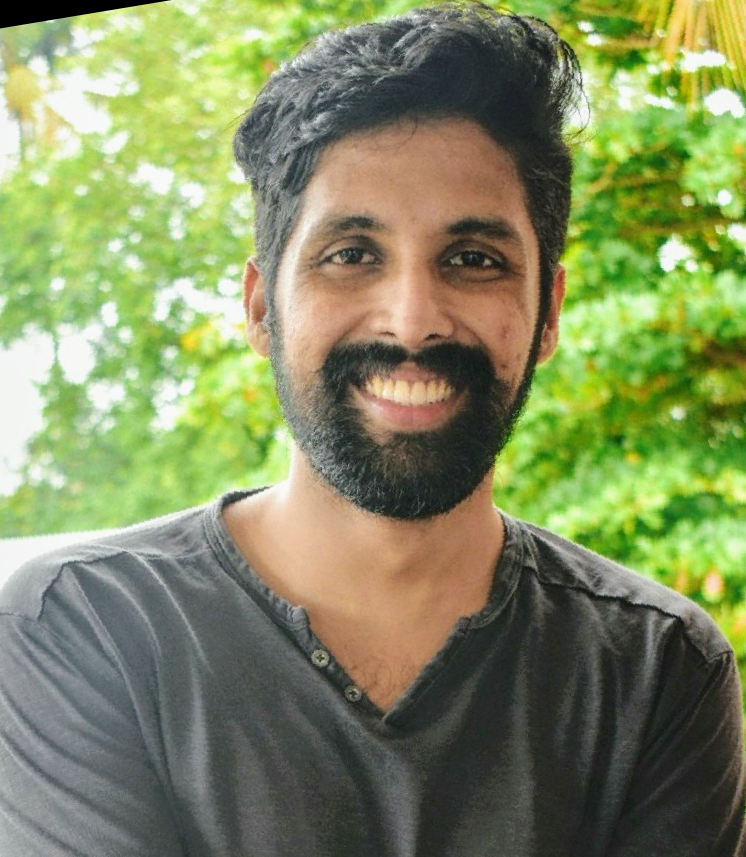 Muhsin P P
Muhsin Puthan Purayil is currently pursuing his PhD in Political Science at the University of Hyderabad where he has completed his Masters in Political Science. He is a former Intern at the National Human Rights Commission, New Delhi and a recipient of the Junior Research Fellowship by UGC India. His research interests include international relations, India's foreign policy, South Asia, Iran, soft power, public diplomacy, and public policy. Apart from academic journals, his is a regular contributor to leading publications like The Diplomat, USC Center on Public Diplomacy (CPD), East Asia Forum, South Asian Voices, Geopolitical Monitor, Geopolitics, South Asia Monitor, Global South Colloquy and the New Indian Express (Online).
Research Associate
Bhadra Menon
Bhadra Menon holds an MSc degree in Social Development Practise from University College, London, UK. Prior to joining DRaS, she was a Research Associate at Samhita Social Ventures, Mumbai. She was a 'Teach for India' Fellow for two years in Yerwada, Pune, where she was teaching underprivileged students. With seven years in the development sector, in varied roles like volunteer, student, educator and as a development practitioner she has realised the importance of research as a catalyst in bringing social change.
Research Associate
Aasaavari Soni
Aasaavari Soni is a lawyer by profession with a keen interest in mental health legislation. She is a Law graduate from ILS Law College, Pune (B.S.L LL. B). She is also a qualified and certified Yoga teacher, from ICYHC Kaivalyadhama. She is a practicing traditional Hatha Yoga professional, pursuing an International Diploma in Mental Health, Human Rights and Law. Aasaavari is someone with lived experience of mental illnesses and is a mental health advocate. She has successfully completed the 'Quality Rights E-Training Module' by the World Health Organisation as well as 'The Science of Well-Being' from Yale University. She aspires to integrate and sensitise all professions, education systems and society with the growing importance of mental healthcare rights and holistic health.
Research Associate
Vaibhav Chaudhary
Vaibhav Chaudhary is a young scientist working with CGIAR, a global research partnership focused on 'science for humanity's greatest challenges'. He is currently exploring the intersection of Big Data, International Development, and Policy. Vaibhav is also interested in topics related to Climate Action, Environment, Gender, and Health & Nutrition. In the past, he has worked as a RA at IIT Bombay, Mumbai and at IE Business School, Madrid, and as a visiting faculty at NMIMS, Mumbai. Vaibhav holds a BSc. (Hons) in Mathematics from the University of Delhi, New Delhi and a Master's in Applied Statistics & Informatics from the IIT Bombay, Mumbai.
Research Associate
Poornima Balasubramanian
Poornima Balasubramanian has recently completed her postgraduation in Geopolitics and International Relations from Manipal Academy of Higher Education. She is also a Psychology graduate. Her research interest includes geopolitics of West Asia and North Africa, India's foreign policy and national security, conflict, peace and negotiation studies. She aspires to hone her skills and knowledge of geopolitics and psychology to contribute to the policy-making community at her best capacity.
Research Associate
Megda Bharadwaj
Megda Bharadwaj is an International Affairs graduate from Frederick S. Pardee School of Global Studies, Boston University specializing in Security and Asia. She completed her bachelors from Delhi University in Political Science. She is currently interning with the United Nations Department Peacebuilding and Political Affairs – Department of Peace Operations. Her area of focus is mainly South Asia, Defense and Security, Foreign Policy, Economic policies, Peacekeeping and Development.