Senior Research Associate
Ajay Porus
Ajay Porus is a cybersecurity enthusiast, with experience of more than 10 years of in various aspects of cybersecurity. His major focus areas include privacy, cyberpsychology, information warfare, Cyber Espionage, and open-source Intelligence. He has worked in various prestigious organizations and delivered services globally in various industries like IT, life science, Health care, defence, and aviation. He holds bachelor's degrees in Genetics and Law. He also has a master's degree in Information security and currently pursuing another Master's in Psychology. He holds more than 20 certifications in various areas of cybersecurity and future technologies like blockchain and quantum computing. He contributes to various NGO initiatives in the field of Cybersecurity like the Information Security Research Organization and Cyber Research and Innovation Society. He loves to read and analyze issues related to Geopolitics, information warfare, and cyber diplomacy.
Senior Research Associate
Dr. Apurva Joshi
Dr Apurva Joshi is an R&D Engineer at 301 Labs, which is engaged in developing autonomous and multi-agent systems. His work as a Research Scientist at IIT Bombay ('19 – '20) involved the design and fabrication of unmanned aerial vehicles and onboard intelligence systems. He received his PhD from IIT Bombay and Monash University, where he designed and conducted experiments in the modelling and control of multi-agent systems. He received the University Silver Medal for MTech. in Robotics ('12 – '14) from UPES, Dehradun. He is a B.E. graduate in Electrical and Electronics Engineering. His research has been published in several international journals.
Senior Research Associate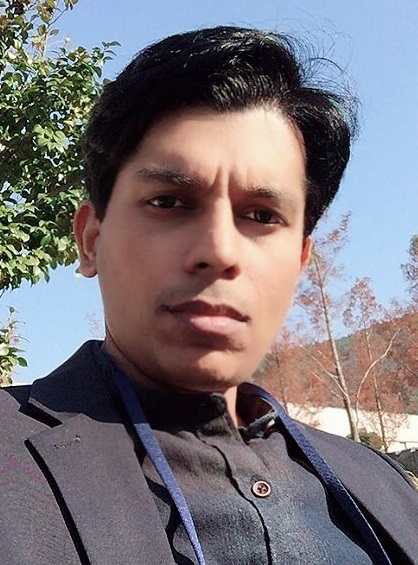 Dr Rupesh Kumar
Dr Rupesh Kumar is a Naval Architect & Ocean Engineer currently working as a Postdoctoral Researcher at GET-Future Research Center, Ulsan, South Korea. His research work involves the design and development of a "Floating Offshore Wind Farm" in the east sea of Korea. He received his PhD from the University of Ulsan, where he designed and carried out experiments for a Novel Stationkeeping System of a floater in waves using ocean wave renewable energy. Also, he is representing Korea in the OC6_CFD research group led by NREL, USA which is responsible for validating the use of CFD in the design of Floating Offshore Wind turbines.
Senior Research Associate
Divya Malhotra
Divya Malhotra, assistant Professor at Rashtriya Raksha University Gujarat is pursuing her Ph.D. from the School of International Studies, Jawaharlal Nehru University, and is a non-resident fellow at Middle East Institute, New Delhi where she monitors Pakistan-Middle East relations. She completed her BA in Economics Hons from Panjab University, Chandigarh, MA in Economics from Christ University, Bangalore, and MPhil from Jawaharlal Nehru University, New Delhi. She was associated with Institute for Defence Studies and Analysis, New Delhi as a research intern, and has visited Pakistan, Afghanistan, Israel, Nepal, and the USA for academic conferences and study trips.
Senior Research Associate
William Favre
William Favre is a graduate researcher from the Seoul National University where he carried out these studies of international relations. Currently validating his PhD in France. His research topics focus on the Sino-Korean relationship and its challenges. Asian international relations themes with a specific focus on the Korean peninsula, Japan, and China. Adept in the study of culture and society, he has published in journals such as Facts Asia and the Asia Times.
Senior Research Associate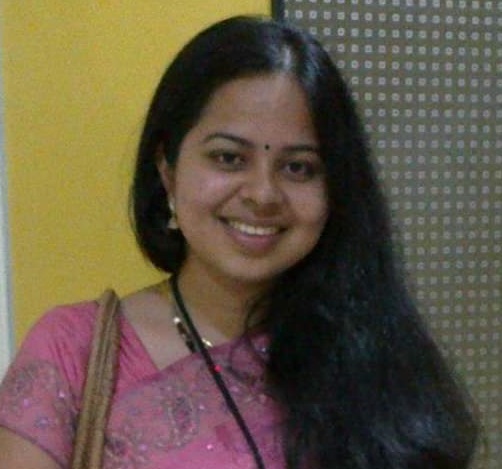 Lakshmi Mini
Lakshmi Mini, a Global Shaper from Coimbatore hub (an initiative of the World Economic Forum), is a passionate writer, and start-up enthusiast/mentor. A graduate in Electrical engineering, she worked for corporates like Infosys, SocialPulsar, Hashtag Inc, Sourcegain, and Altaire Innovations and has also mentored a series of startups. She is an active volunteer who focuses on women empowerment, Skill up India (youth employability), Education of the underprivileged, farmer welfare, Go Green initiatives, Animal welfare, and lots more. She was one of the panellists for Lifology.com's Global Parents Day Utsav this year. She has led many highly impactful initiatives in various organizations and has even bagged second prize for her innovative ideas in a global-level competition called IdeaEdge. To add on, she led the team that rewrote the history of Trivandrum Infosys by making it grab the Most Innovative DC award in 2013. Her creative writing works were published by the Australian Times and various other established websites. She is also into scriptwriting, ideation, lyrics writing, and lots more for upcoming films and other platforms. She is currently associated with various NGOs and NPOs
Senior Research Associate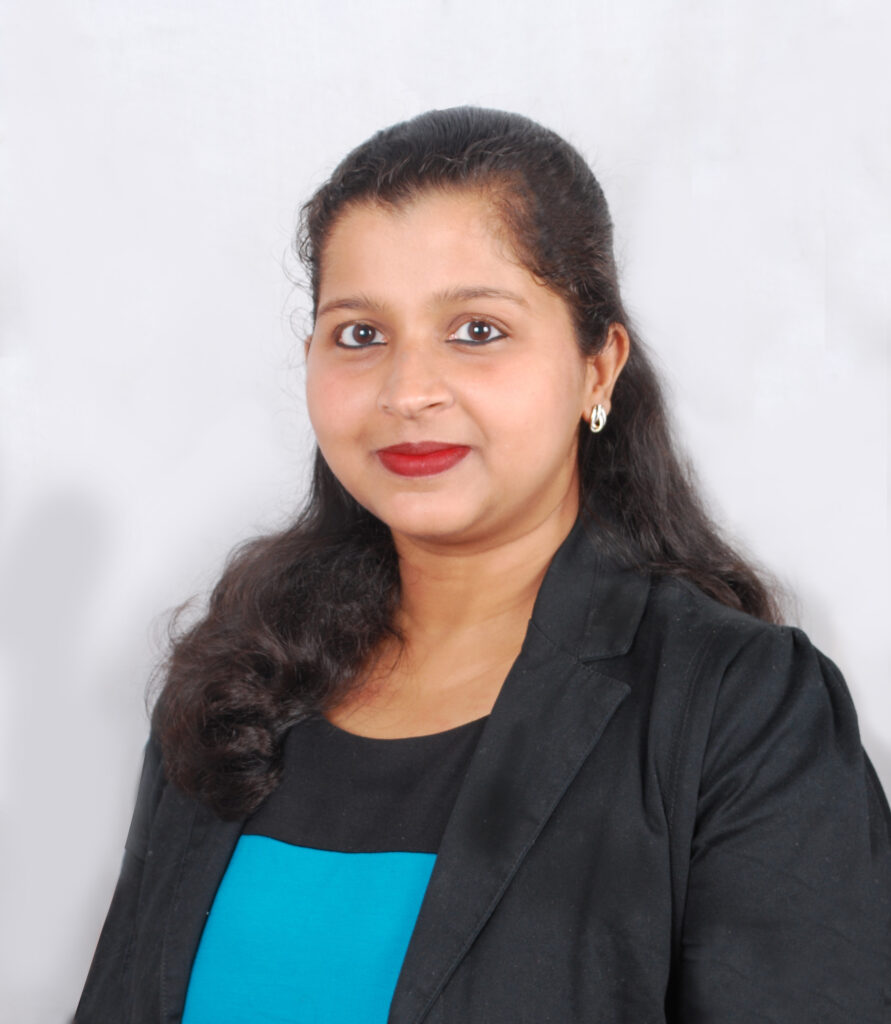 Anandha Karthik
Ms Anandha Karthik, Assistant Professor in the Department of Visual Communication at Kumaraguru College of Liberal Arts and Science, Coimbatore has a Master's in Communication. She is a graduate in Media and Communication (TV Production), Micro Masters (Marketing Management from IIM-B), CCSS (Soft Skills and Communication, UGC-NET qualified has an industry experience of over 8 years in graphic designing. She is a filmmaker specialising in 360-degree brand marketing. She has been working with the United Nations (UNDP and UNFPA) as an Individual Consultant, on design and video projects for over 7 years. She was also the recipient of the prestigious 'Juhi Memorial Award' from the Defence Services Staff College, Wellington. Anandha is a winner of 'The Excellence Award for her Outstanding Contribution to the Media & Communication Department at Manipal University, Dubai. She has directed and edited 6 short films and 5 documentary films, and her latest project is an augmented reality design for 'Platinum Chronicles', a book published by Harper Collins in April 2020. She designed, Authored, and Published 5 Coffee Table Books for the Indian Airforce & Ministry of Defence, including a book about 20 years of Aero India.
Senior Research Associate
S Balaji
Dr S. Balaji is an alumnus of Sainik School, Amaravathi Nagar. He has completed a Bachelor of Engineering in Mechanical Engineering at DMI College of Engineering, Chennai, a Master of Engineering in Energy Engineering at Kumaraguru College of Technology, Coimbatore, and a Doctor of Philosophy (PhD) in Mechanical Engineering at Vellore Institute of Technology, Chennai. Currently, he is working as an Assistant Professor in the Department of Mechanical Engineering at SRM Institute of Science and Technology, Kattankulathur. He is also an academic advisory board member of Vision Defence Institute, Tambaram. His area of research interest is alternative fuel and energy, hydrogen production through electrolysis, emission and combustion reduction in Internal combustion engine and automobile air pollution, and policy and laws. He has also published a few research articles in international journals in the field of hydrogen energy and engine.
Research Associate
Mohan Babu
Mohan Babu R is an Electronics and Communication engineering graduate from Anna University, Chennai, and holds a Master's in International Studies from Symbiosis International University, Pune. He is currently a Senior Research Associate, at 'Polstrat' a political consultancy firm. He has previously worked at the office of incumbent MoS for Home Affairs – G.Kishan Reddy as a political researcher and has gained professional experience at other prominent places such as IDSA, Pinkerton, and I-PAC. The expertise accrued from his academic and professional experience range from Futuristic defence platforms, Asian geopolitics, Intelligence, and Public communications to Psephology. With a passion for geopolitics, on one hand, he wishes to be the instrument of change in the discourse of Indian politics and is planning to run for office in the future
Research Associate
Ariit Sengupta
Ariit Sengupta is an MBA graduate from IIM Jammu. He is currently employed in the Financial Services industry wherein he specialises in Private Equity. He also holds a degree in Naval Architecture and Ocean Engineering from Indian Maritime University. He was engaged in R&D activities for three years at the Indian Register of Shipping. He is deeply interested in Economics, Supply Chain, and International relations. With diverse experience and interests, he understands that research is the prime mover for effective decision-making.
Research Associate
Ajay Rathore
Ajay Rathore is an experienced security professional with over 04 years of experience in physical security operations and investigations. A certified SRA (Security Risk Assessment) expert, and a recipient of UGC-JRF, he is a Master's in Criminology from Sardar Patel University of Police, Security, and Criminal Justice, with strong interpersonal and communication skills. During and post-academic programs, he has been engaging in various research and publication sponsored by numerous Criminal Justice Agencies across the country. He is skilled in Physical Security, Security Operations, Security Threat and Risk Assessment, Intelligence Analysis, Command and Control, Loss Prevention, Resolving Problems, Driving Overall Operational Improvements, Public Speaking, and Research & Publication. Currently, he is working as a Senior Threat Analyst with one of India's leading corporate. He is currently associated with various national and international societies like ASIS (American Society of Industrial Security), International Security Organisation (ISO-SEC), and Toastmasters International.
Research Associate
Neeraj Singh Manhas is the Director, of Indo-Pacific, at Raisina House, New Delhi. Currently, he is a Doctoral Scholar in International Relations at Sardar Patel University, Gujarat, India. He has completed his M.Phil. in Political Science. At present, he is visiting fellow at Anand Law College, Gujarat, and a fellow at Global Policy, Diplomacy, and Sustainability (GPODS) Fellowship program. He is also pursuing other positions, such as a research associate at the Association of Asia Scholars (AAS) and a research associate at the Atal Bihari Vajpayee Institute of Policy Research and International Studies (AIPRIS). Prior to this, he was a Research Intern at the National Maritime Foundation (NMF), Foreign Policy Research Centre (FPRC), and Kalinga Institute of Indo-Pacific Studies (KIIPS). He has authored three books and has various research interests covering India-China in the Indian Ocean, India's maritime securities, and Indo-Pacific studies. He also has a keen interest in studying India's relations with other countries. He is a lifetime member of the Indian Political Science Association (IPSA) and an Associate member of the National Maritime Foundation (NMF), New Delhi. He has participated in various National and International seminars and conferences and presented and published over a hundred papers.
Research Associate
Pritanshu Shrivastava
Pritanshu Shrivastava graduated from National Law University (Gujarat) in 2012. He has been awarded two gold medals for academic excellence by the University, presented by Hon'ble Prime Minister Modi. He has been enrolled as an Advocate with the Bar Council of India and is also in the process of requalifying as a Solicitor in the UK and Australia. He has worked with law firms in the realm of corporate laws and international arbitration in India, Malaysia, Singapore, UAE, and other countries. He received many international scholarships for attending courses in Macau, Paris, Hong Kong, and other countries. His interest mainly lies in the field of international trade laws, WTO law and policies, public international law, international dispute resolution, geopolitics, international relations, and Indian Foreign Policy.
Research Associate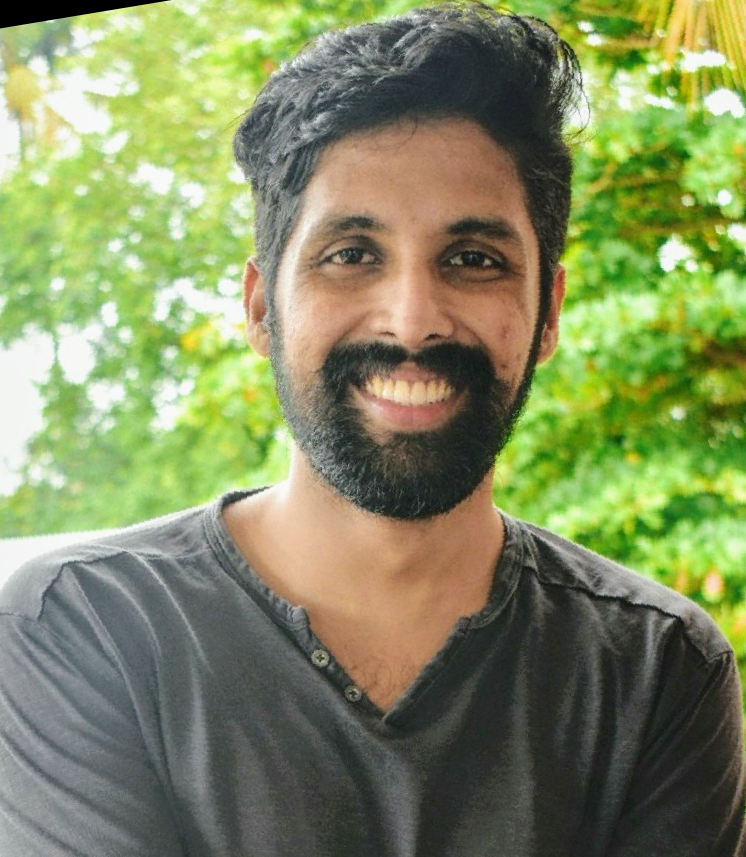 Muhsin P P
Muhsin Puthan Purayil is currently pursuing his PhD in Political Science at the University of Hyderabad where he has completed his Master's in Political Science. He is a former Intern at the National Human Rights Commission, New Delhi, and a recipient of the Junior Research Fellowship by UGC India. His research interests include international relations, India's foreign policy, South Asia, Iran, soft power, public diplomacy, and public policy. Apart from academic journals, he is a regular contributor to leading publications like The Diplomat, USC Center on Public Diplomacy (CPD), East Asia Forum, South Asian Voices, Geopolitical Monitor, Geopolitics, South Asia Monitor, Global South Colloquy and the New Indian Express (Online).
Research Associate
Vaibhav Chaudhary
Vaibhav Chaudhary is a young scientist working with CGIAR, a global research partnership focused on 'science for humanity's greatest challenges. He is currently exploring the intersection of Big Data, International Development, and Policy. Vaibhav is also interested in topics related to Climate Action, Environment, Gender, and Health & Nutrition. In the past, he has worked as a RA at IIT Bombay, Mumbai, and at IE Business School, Madrid, and as a visiting faculty at NMIMS, Mumbai. Vaibhav holds a BSc. (Hons) in Mathematics from the University of Delhi, New Delhi, and a Master's in Applied Statistics & Informatics from the IIT Bombay, Mumbai.
Research Associate
Mohit Vashisth
Mohit Vashisth is an engineering graduate in Electronics and Communications. He has experience of around 3.5 years in the renewable energy sector. Mohit is currently pursuing an M.A. in Political Science and also pursuing a diploma in International Affairs and Diplomacy from the Indian Institute of Governance and Leadership. He works as a part-time researcher with the Centre of Security and Strategy Studies. His interest areas comprise 'The India-China-Pakistan power triangle', 'South-Asia', 'Middle-East', and 'Directed Energy Weapons', 'Recent developments in Weapon Tech.', and 'Nuclear Deterrence.'
Research Associate
Namitha Sudhakar
Namitha Sudhakar, currently pursuing PhD at Vellore Institute of Technology -Chennai is interested in Behavioral Finance and the Indian Stock market. She is an MBA Postgraduate from NIT Warangal. She holds a B-Tech in Electrical and Electronics Engineering from Cochin University of Science and Technology. She is a classical dancer and candidate for CCRT-New Delhi in the field of Dance. She has a collection of Malayalam short poems that got published as a book named 'Anubavangal Vilkkappedum'. Namitha has presented a paper at an international conference on emerging trends in smart grid technology and done studies on Micro-influencers and pricing tactics affecting the buying behaviour of women. She is involved in activities focusing on women's empowerment, sustainable development, and social responsibility. She is a writer, blogger, and traveller.
Research Associate
Anna Sinha
Anna Sinha is currently pursuing her Ph.D. in Economics from Ambedkar University, Delhi where she also did her Masters in Economics and Bachelor in Arts degree from Ramjas College, University of Delhi. She is a UGC-JRF awardee in Economics. Holding a deep interest in world affairs and strategy, she holds the position of Advisor on the panel of Internationalism and the South Asian Journal of International Law. She was the Founding President of the Model United Nations Society of her college and has been an active debater. She has variously been involved as a Research Associate at the BRICS International Forum, the Ministry of Commerce and Industry, and the Indian Chambers of Commerce, and has been a Fellow at World Mediation Organisation. She has also served as Editor for University Express, previously India's largest youth media network. She cleared her civil service examination in 2022 with a rank of 112.
Research Associate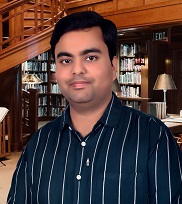 Mrityunjaya Dubey is a research scholar, in strategic affairs and International Studies. A postgraduate in International Studies specialising in Europe and North American Studies from Symbiosis International University. He has published a book titled, "India-Australia Defence Cooperation in the Indo-Pacific: The Changing Nature of India's Act East Policy" in Google Books. His research works have been published on many platforms such as the Observer Research Foundation, The Hindustan Times, Deccan Herald, The Pioneer Daily, Zambezi News, Macdonald-Laurier Institute, Konrad-Adenauer-Stiftung, Ananta Aspen Centre, USANAS Foundation, IndraStra Global New York, etc. Currently, he is engaged with some of the leading national and international strategic experts and thought leaders and has co-authored research projects with some of India's Leading Strategic Thinkers. His broader areas of Interest are India's Foreign Policy, Indo-Pacific/Asia-Pacific, Intersection of International Law and IR, Diplomacy and Global Governance, Decoding IR issues through a Constructivist Lens- Identity and Culture in Europe, Artificial Intelligence and Geopolitics. Mrityunjaya is a certified Cyber Crime Intervention Officer and part of the Cop Connect Initiative, Government of India.
Research Associate
Pintu Kumar Mahla
Pintu Kumar Mahla is pursuing his PhD from the School of National Security Studies, Central University of Jammu, Jammu, and Kashmir. He is a post-graduate in Political Science from the University of Rajasthan, Jaipur, and has graduated in Social Sciences from the Sardar Patel University of Police, Security, and Criminal Justice, Jodhpur. He was associated with 'Observer Research Foundation', in New Delhi, and 'The Kootneeti' in New Delhi as a Research Intern. His major focus areas are India's foreign policy and security policies and hydro-politics in the trans-Himalayan region.
Research Associate
Nikita Vats
Nikita Vatsa, a Graduate of Delhi University and a Postgraduate in Chemistry from Panjab University is currently pursuing a Masters degree in Political Science and International Relations from IGNOU. She is also pursuing a diploma in International Affairs and Diplomacy from the Indian Institute of Governance and Leadership. She is currently working in the education sector. She is a Research Intern at the Centre for Security and Strategy Studies (CESCUBE). Her areas of interest are 'South Asia', 'Security Issues', 'Climate Change Diplomacy', 'Nuclear Deterrence' and 'Chemical and Biological Disarmament.
Research Associate
Farheen Hussain
Farheen Hussain is a journalist by profession and is a senior correspondent at the Times of India. Prior to joining TOI, she was a sub-editor at Deccan Herald and a reporter at Bangalore Mirror. She holds a masters in political science and IR and is a very seasoned content creator and writer. He has wide experience in handling social media and has done a remarkable job in digital marketing at Deccan Herald. An excellent writer aspiring to venture into research writing and defence reporting.
Research Associate
Poornima Balasubramanian
Poornima Balasubramanian has recently completed her postgraduation in Geopolitics and International Relations from the Manipal Academy of Higher Education. She is also a Psychology graduate. Her research interest includes geopolitics of West Asia and North Africa, India's foreign policy and national security, conflict, peace and negotiation studies. She aspires to hone her skills and knowledge of geopolitics and psychology to contribute to the policy-making community in her best capacity.
Research Associate
Pranay Shome
Pranay Shome is a columnist and writes for leading newspapers like the Pioneer, the hills times, the Indian Express, etc. He is currently pursuing his honours degree in political science with a specialization in international relations from Jadavpur University.
Research Associate
Megda Bharadwaj
Megda Bharadwaj is an International Affairs graduate from Frederick S. Pardee School of Global Studies, Boston University specializing in Security and Asia. She completed her bachelor's from Delhi University in Political Science. She is currently interning with the United Nations Department of Peacebuilding and Political Affairs – Department of Peace Operations. Her area of focus is mainly South Asia, Defense and Security, Foreign Policy, Economic policies, Peacekeeping, and Development.
Research Associate
Noam Lounes
Noam Lounes is a student of International Business with a focus on Science Politics at ECSE, the leading school for international careers. He has been deeply involved in geopolitical concerns, by doing Model United Nations since my high school years and being part of CINUP. For CINUP, Lounes writes articles every week about international relations since September 2022. He is also profoundly concerned about environmental issues such as climate change and the usage of natural resources. His aim is to bring motivation and passion to the field of geopolitics to work towards a better understanding of the world.
Research Associate
Saumya Joshi
Saumya Joshi is a research scholar. She has done Masters in International Relations from Amity University, Noida, and a Diploma in UN and International Understanding from the Institute of UN Studies, New Delhi. Her area of interest is the Southeast Asian region and Indo-Pacific. Saumya has interned at think tanks namely, (the Center For Land and Warfare Studies) CLAWS, and VIF (Vivekananda International Foundation). She has worked as a research assistant at Institute for Conflict Management (ICM) and as a content analyst at Thomson Reuters. She is a research associate at Hemkunt Foundation. Now joined Republic TV as a senior writer – Global Desk.