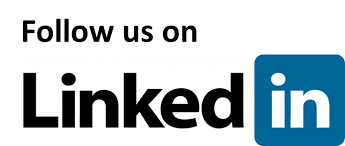 Senior Advisor
Rajiv Malhotra
Rajiv Malhotra was trained initially as a Physicist, and then as a Computer Scientist specializing in AI in the 1970s. After a successful corporate career in the US, he became an entrepreneur and founded and ran several IT companies in 20 countries. Since the early 1990s, as the founder of his non-profit Infinity Foundation (Princeton, USA), he has been researching civilizations and their engagement with technology from a historical, social sciences and mind sciences perspective. He is a researcher, author and speaker. He has authored several best-selling books, including his latest title – 'Artificial Intelligence and the Future of Power'. Infinity Foundation has also published a 14-volume series on the History of Indian Science & Technology. To know more, visit, www.aiandpower.com. He also serves as Chairman of the Board of Governors of the Center for Indic Studies at the University of Massachusetts, Dartmouth, and is a visiting professor at Jawaharlal Nehru University. He is on the Advisory Board of the Indian Institute of Advanced Studies, Shimla.
Senior Advisor
Ambassador (Dr) Deepak Vohra
Ambassador Deepak Vohra is the Special Advisor to the Prime Minister, Lesotho, South Sudan and Guinea-Bissau and to Ladakh Autonomous Hill Development Councils, Kargil and Leh. He is Hon Lt Gen of the Sudan Peoples' Liberation Army of South Sudan. AMB Vohra is from the Indian Foreign Service class of 1973. He studied at St Stephen's College, National Defence College and Sorbonne University, Paris. He ranked first in School, College, in the Indian Foreign Service, at the Lal Bahadur Shastri National Academy of Administration and at the Indian Institute of Foreign Trade. AMB Vohra is one among India's most loved television figures and has acted in commercial films. He has served in France, Vietnam, Tunisia, United States, Nigeria, Cameroon, Benin, Chad, Malaysia, Papua New Guinea and Spain and as Ambassador of India to Armenia, Georgia, Sudan, South Sudan, Poland and Lithuania. He was Officer on Special Duty to Technology Advisor to the Prime Minister of India. He was with Sulabh International, the world's largest NGO dealing with sanitation. AMB Vohra has authored many books. He is a specialist in the renaissance of nations. In October 2005, Armenia awarded him a gold medal and named a school after him. Sudan gave him its highest civilian honour and made him Prince of an African tribe in 2006. He has represented India at several conferences. In 2007, Ambassador Vohra offered himself in exchange for the release of oil workers held as hostages in Sudan. In 2014 he endangered his own life by helping Ebola-affected villagers in Guinea. He is an advisor to universities and companies in India and lectures regularly to national and international audiences (over 15 million have heard him so far). Ambassador Vohra speaks French, Spanish, Vietnamese, Arabic, Bahasa Melayu, Hausa, Motu and Armenian fluently.
Senior Advisor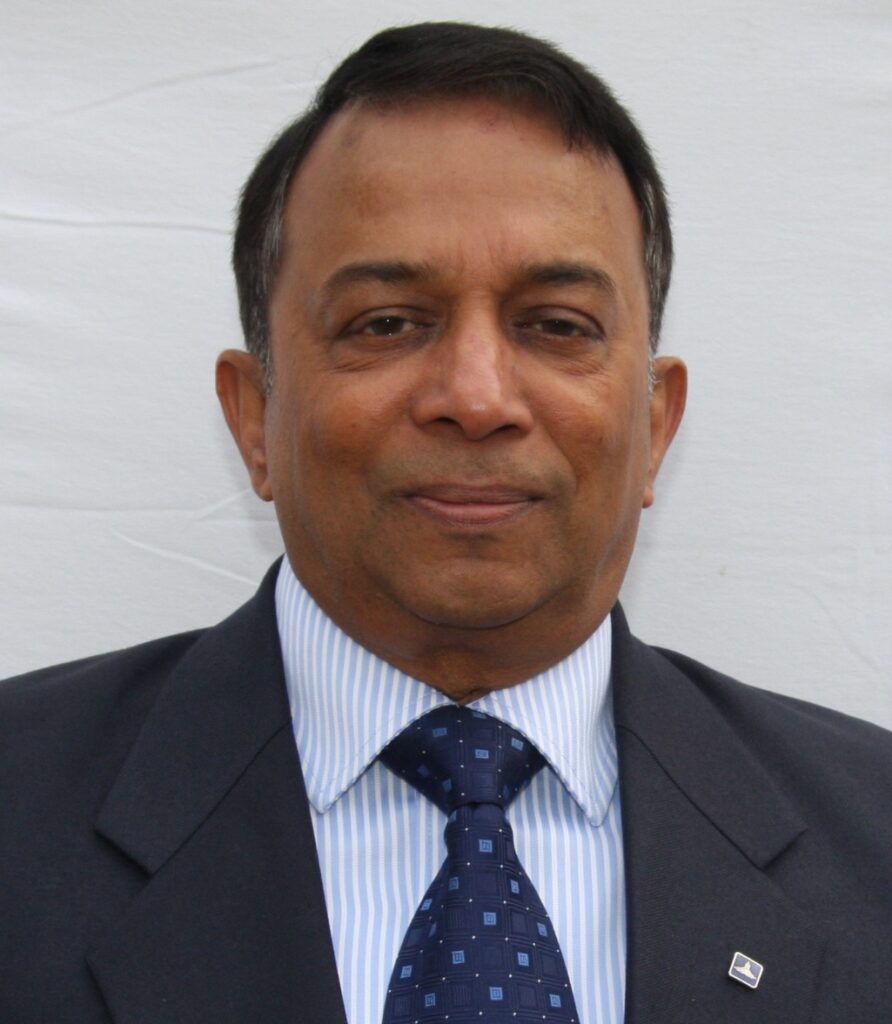 Vice Admiral M P Muralidharan, AVSM & Bar, NM (Retd, Indian Navy)
Vice Admiral M P Muralidharan is the former Director-General Indian Coast Guard and former Member of Armed Forces Tribunal. He is the first commandant of the Indian Naval Academy and was Chief of Personnel at Naval Headquarters, New Delhi. He was also the Chairman of the Offshore Security Coordination Committee (OSCC), National Oil Spill and Disaster Contingency Plan (NOSDCP) and National Maritime Search and Rescue (NM-SAR) Board. He has been a contributor to Armed Forces journals and periodicals and has been a speaker and panellist at various Seminars and Conferences. These include the National Defence College, New Delhi, College of Defence Management, Secunderabad and National Maritime Foundation, New Delhi. He is also a member of various strategic study societies and institutions such as the National Maritime Foundation, Institute for Defence Studies and Analyses and United Service Institution of India. Presently he is the President of Navy Foundation, Kerala Chapter. Admiral was awarded the Ati Vishist Seva Medal (AVSM) twice by the President of India and is also a recipient of the Nao Sena Medal (NM). Apart from commanding numerous warships, he was Fleet Operations Officer of the Western Fleet, Mumbai and Principal Director of Naval Operations at the Integrated Headquarters of the Ministry of Defence (Navy). He is an alumnus of National Defence Academy, Directing Staff at Defence Services Staff College (Wellington) and was Naval Attaché, at the Embassy of India, Moscow.
Senior Advisor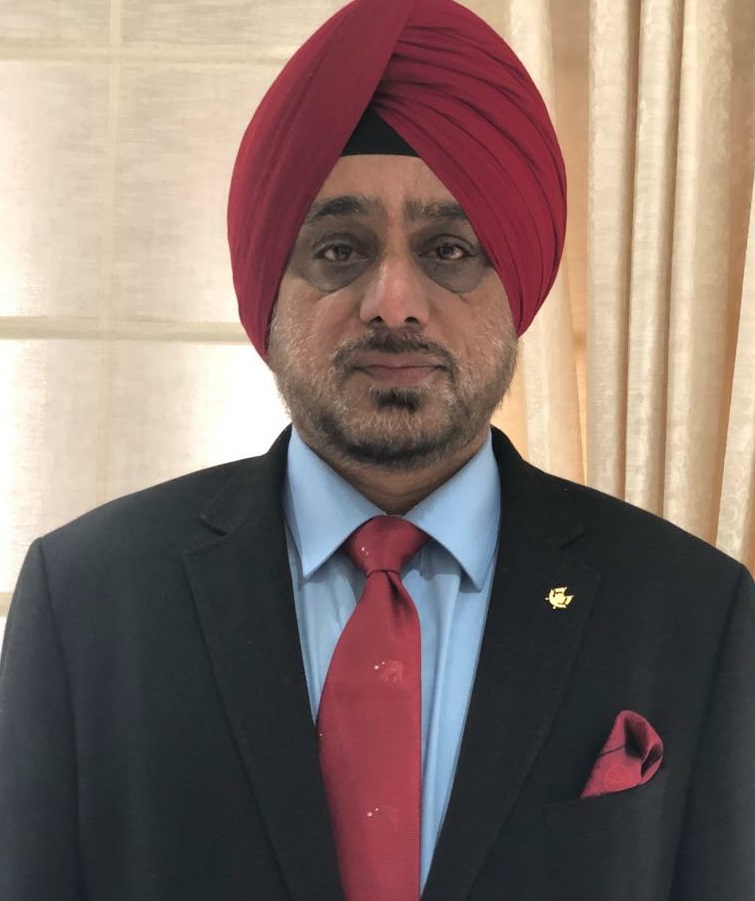 Lieutenant General K J SINGH, PVSM, BAR TO AVSM (Retd, Indian Army)
Lieutenant General KJ Singh superannuated in August 2016 after 39 years of distinguished service. He is an alumnus of NDA and IMA. The General Officer commanded formidable Western Command, an operationally committed Corps in North East having borders with four countries, an Armoured Division in the Strike Corps, a T-90 Armoured Brigade and an elite Armoured Regiment, 63 Cavalry. He was Colonel of seven armoured regiments. He is currently holding the prestigious Ranjit Singh Chair of Excellence in the Punjab University, Chandigarh. General has served in Counter Insurgency areas (Nagaland, Manipur, Assam, Arunachal, J&K and Punjab), Assam Rifles and with United Nations Peace Keeping Force in Angola. In his UN tenure, he served as the Chief Operations Officer and Team Commander for which he was awarded Chief of Army Staff Commendation and UN Force Commanders Citation for bravery. The General officer has been awarded Param Vishisht Seva Medal, Bar to Ati Vishisht Seva Medal and Ati Vishisht Seva Medal. The General officer has held key operational staff appointments at important formation HQs and Army HQs in Perspective Planning, Capability building and HRD. He has been on the faculty of Army War College, School of Armoured Warfare and Centre for UN Peacekeeping. Besides serving in remote areas of India, he has participated in defence diplomacy in twenty countries. M.Phil (Defence Studies), M.Phil (Strategic Studies), MBA, M.Sc (Defence Studies), PGDCA and Diploma in Labour Law and Human Rights. Post-retirement he was Advisor to CM Haryana and is currently State Information Commissioner of Haryana. He is also a member of the Chandigarh Advisory Council.
Senior Advisor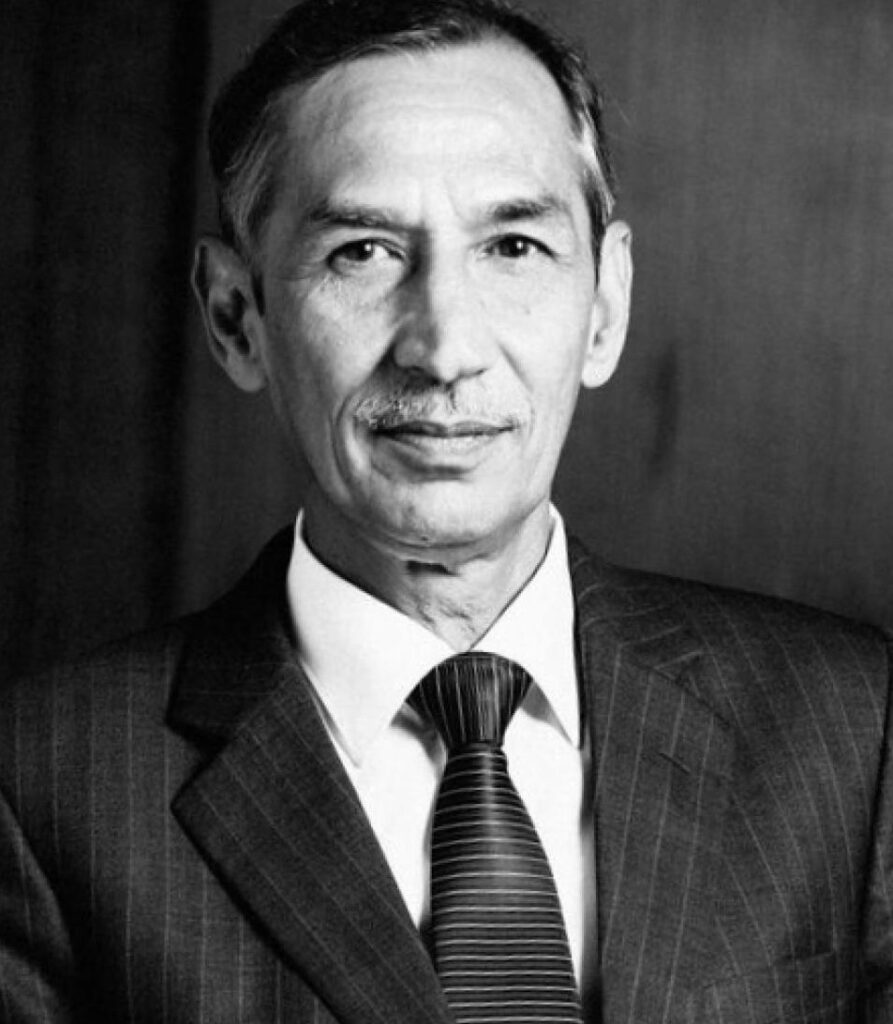 Lieutenant General Deependra Singh Hooda, PVSM, UYSM, AVSM, VSM & Bar, ADC (Retd, Indian Army)
Lt Gen Deependra Singh Hooda was commissioned into the 4th Battalion of the 4th Gorkha Rifles on 15 Dec 1976. He attended the prestigious Command and Staff College at Canada and was selected as the first Chief Logistics Officer for the newly raised United Nations Mission to Ethiopia and Eritrea. During the massive earthquake of Jammu and Kashmir in 2005, he led the military's rescue and relief efforts in the Uri sector. As a major general in Manipur, he was responsible for counterinsurgency operations in Manipur and South Assam. From 2012 to 2016, he was stationed in Jammu and Kashmir, first as a Corps commander and then as the Army Commander of Northern Command. In this assignment, he handled numerous strategic challenges along the borders both with Pakistan and China. He planned and supervised the successful "surgical strikes" into Pakistan in September 2016. He retired in November 2016 after 40 years of service in the Army. After his retirement, Gen Hooda has commented and written extensively on geopolitical, strategic, and national security issues. In recognition for his exemplary military service, has been awarded the Vishisht Seva Medal twice, the Ati Vishisht Seva Medal, the Uttam Yudh Seva Medal and the Param Vishisht Seva Medal.
Senior Advisor
Lieutenant General A B Shivane PVSM, AVSM, VSM (Retd, Indian Army)
Lieutenant General Ashok Bhim Shivane, is an alumnus of National Defence Academy, Pune. A scholar, warrior with over 39 years plus of an unblemished and outstanding career in the Indian Army. He has represented India at the United Nations Peace Keeping Force in Guatemala, was in charge of anti-terrorist operations in J&K from 1997 to 1999, was in charge of Perspective Planning and Future Restructuring of the Indian Army and finally the coveted appointment of Director General Mechanised Forces of Indian Army. He has commanded the elite Strike Corps at Mathura from 2014 to 2015. He was awarded by President of India, PVSM (2017), AVSM (2016), & VSM (2009) for distinguished service of the highest order. Subsequently, he has bestowed the rare honour of being nominated Honorary Aide-de-Camp to President of India in July 2017. The General is a renowned national and international speaker on leadership, counter-terrorism, motivational talks, geostrategy, geopolitics, national security, space capability building, defence capability building and make in India, military technology and international relations. He has a number of publications in reputed Defence Journals, Think Tanks and newspapers. He has also chaired and been a keynote speaker at several international and national seminars including Chairman of the Indo-Russian Land System Conference. He is an acclaimed defence analyst and has several publications to his credit including a recent book/research paper released by the Rajya Raksha Mantri. General Shivane was also a Consultant to the Ministry of Defence (Ordnance Factory Board) from 2018 to 2020.
Senior Advisor
Major General Krishan Chauhan, AMC, SDMC MBBS, MD, FIPHA (Retd, Indian Army)
General Krishan Chauhan graduated in medicine from IGMC, Shimla and did his MD in Preventive and Social Medicine from Pune University. He is a fellow of the Indian Public Health Association and an AMC officer who has done SDMC. As a Colonel, he was appointed as Director of Health in the office of DGMS Army. During his tenure of over five years, a large number of medical policies were formulated and implemented. He was part of core groups in establishing ECHS and ACMS Delhi. He obtained government approval for advance to service personnel for undergoing heart and kidney surgery in private hospitals. He arranged the first Indo- US military medical exchange programme at Leh and later led a delegation to Pacific Command, Hawaii. As a Brigadier, he served in Northern Command and later as Commandant M H Bareilly. Promoted as Maj General, he served first as Addl DGMS IS, H and PS and later as Addl DGMS Army. He coordinated with Dr Reddy's lab to conduct soft skills training modules for AMC officers, Nurses and paramedics. After retirement, he worked as a professor in medical colleges. Now, he has taken to writing blogs, articles and short stories. His passion is running half and full marathons.
Senior Advisor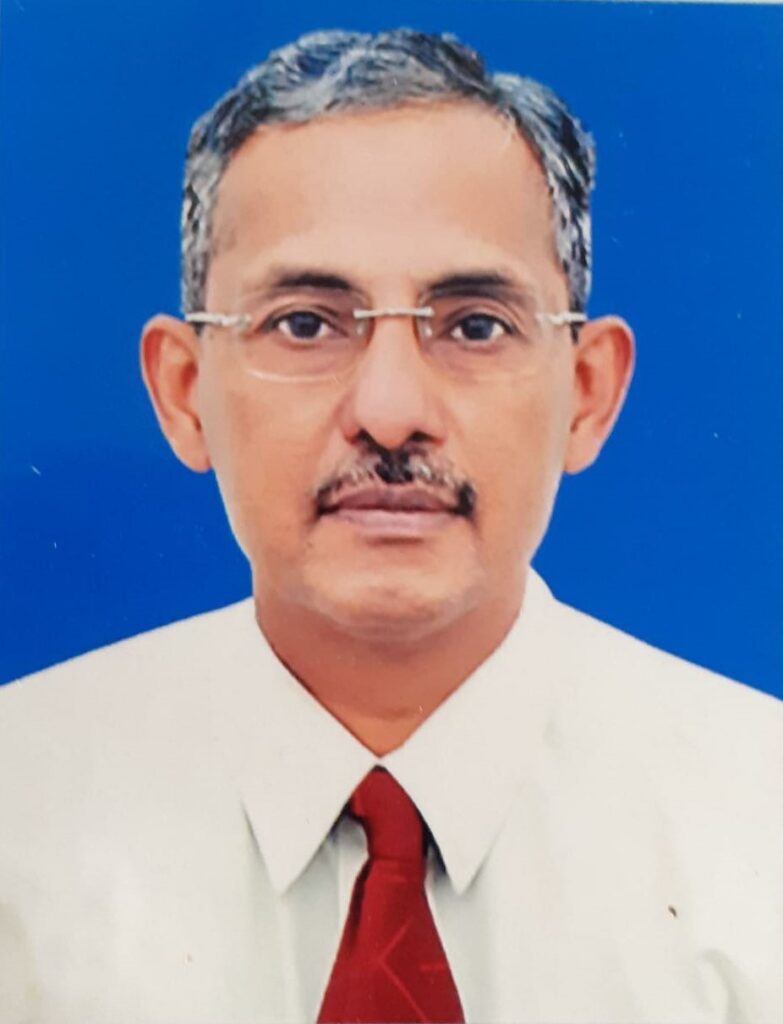 Rear Admiral Sailendran Madhusudanan (Retd, Indian Navy)
Rear Admiral Sailendran Madhusudanan is a specialised marine engineer with 35 years of professional experience in the Indian Navy, with his master's degree in Defence Studies from the Defence Services Staff College, Wellington. He has done his advanced training at Royal Naval Establishments in the UK. He was heading the Warship Overseeing Team Mazagon Docks Ltd Mumbai, Engineering Lead at Refit Monitoring Team at Devonport Dockyard, Plymouth, United Kingdom, the Warship Production Superintendent at Sevmash Shipyard, Severodvinsk, Russia and a member of the Project Team for the Carrier under construction at the Cochin Shipyard Ltd. He was also associated with contract negotiations and contract formulations of Russian acquisition, INS Vikramaditya. He is the first Admiral Superintendent of Naval Ship Repair Yard, Kochi. Currently, he is the Managing Partner of S3M Innotech Consultancy and Director (Tech) of Sea Syst Engineering (I)Pvt Ltd, Navi Mumbai. He is a Fellow of the Institute of Marine Engineers (India), founding member of Defence Innovators and Industry Association.
Senior Advisor
Maj Gen Neeraj Bali, SM (Retd, Indian Army)
Maj Gen Neeraj Bali, Sena Medal, is the founder of LeadScape Advisors, a consulting firm focused on Leadership Training and Mentoring. He was in the Indian Army for 41 years and got superannuated in April 2016. During his illustrious career, he has served J&k for ten years. He has commanded the most successful anti-terrorist battalion, Rashtriya Rifles Battalion in the J&K valley. He was awarded the Sena Medal for gallantry and the COAS Commendation twice. He was also involved in anti-terrorist operations against ULFA militants in Assam. He has participated in the first Indo-US exercise and was a mentor to both the US and the Indian brigades. He has served at Lesotho, as a Security Advisor to the Government and as the Leader of Indian Army Training Team. He has held the prestigious appointment of GOC Dakshin Maharashtra. He was a directing staff at Infantry School at Mhow, the Defence Services Staff College at Wellington and Army War College at Mhow. He is a visiting faculty at the Institute for Competitive Intelligence, Germany. Post-retirement, he was CEO of Pravara Rural Education Society that ran 92 schools and colleges in Maharashtra. He was also the CEO of Rodic Consultants Private Limited. He has an M.Sc and an M Phil degree in Defence Studies. He has been to Asia Pacific Centre of Security Studies, USA for attending programs. He has delivered many sessions at IIM Ahmedabad, XLRI Jamshedpur, and at conferences in US, Germany and Portugal, CXO conference of Tata Group, Wipro, Kirloskar Brothers, MDI and at summits of ICAI. He is a qualified Corporate Director, a certified Lead Auditor for ISO 45001 and an ICF certified Life and Leadership Coach.
Senior Advisor
Major General Jacob Tharakan Chacko SM (Retd, Indian Army)
Major General Jacob Tharakan Chacko, General Officer, with thirty-six years of service in the Indian Army. During his tenure, he was Colonel Commandant (Mentor) at Army Ordinance Corps and Chairman of Army Institute of Law at Mohali. He possesses vast experience and knowledge in Military Logistics. He was also the Chairman at Paraplegic Rehabilitation Centre, Mohali. He is an Author, Blogger, Facilitator and Organisational Synergiser. Currently, he is a member of the State Managing Committee, Amalgamated Fund for Rehabilitation of Ex-servicemen, Government of Kerala.
Senior Advisor
Rear Admiral Sudhir Pillai SM (Retd, Indian Navy)
Rear Admiral Sudhir Pillai is an alumnus of the National Defence Academy. He is a Fellow of the Asia Pacific Centre for Security Studies, a graduate of the DSSC, College of Naval Warfare and the National Defence College. He is a Naval Aviator and Qualified Flying Instructor of Chetak and Seaking helicopters operating from ashore and afloat. He has commanded CG IPV Ganga Devi, the Seaking 42C Marine Commando Flight, IN Frigate Udaygiri, Guided Missile Destroyers Ranjit and Mysore and the Naval Air Station Garuda. He was Director Naval Air Staff at IHQ and Chief Staff Officer (Air) HQ Naval Aviation. He has served as Flag Officer Naval Aviation, concurrently holding charge as the Flag Officer Commanding Goa Naval Area. Later he has been the Chief of Staff of HQ Andaman and Nicobar Command and Chief Instructor (Navy) at DSSC, Wellington. He was affiliated to Capital Project Review Committee' (CPRC) under the Indian Ministry of Defence (MoD) and was an Adjunct Faculty at the National Institute of Advanced Studies. His joint-service experience has been of value, as India seeks closer integration of the Armed Forces and the civil-military interface. He has engaged with academia in seminars, universities, at the Naval War College, and, has written variously on military, maritime and aviation issues. His focus areas have been on acquisition and indigenisation strategies, technological complexity, joint/integrated command, control and organisational design.
Senior Advisor
Major General Rajan Kochhar VSM, PhD (Retd, Indian Army)
Major General Rajan Kochhar, VSM, PhD is a former MGAOC Central Command and Arbitrator with the Ministry of Defence. He is an alumnus of Defence Services Staff College and College of Defence Management. He has commanded key logistics units of the Indian Army and done active service in operational areas of Jammu and Kashmir and the North-East. He has also been an Instructor at the College of Materials Management, Jabalpur and Aide-de-Camp to the Governor of Tamil Nadu. He holds a doctorate in Emotional Intelligence and is a reputed expert on military logistics and supply chain management. He also holds post-graduate degrees in MBA, Master of Management Studies and MSc (Defence Studies). He has been a Dean of Noida Institute of Engineering and Technology and is a visiting faculty with Officers Training College, Lucknow. He is a prolific writer and defence analyst and presently associated with the Economic Times Government' as a regular contributor to articles on National Security issues. He has authored four books and is a regular invitee as an expert commentator on various national news TV channels. He is a distinguished member of the 'Manohar Parrikar Institute of Defence Studies and Analyses' and 'Society of Aerospace Maritime and Defence Studies' (SAMDES). He is the recipient of the Vishisht Seva Medal awarded by the President of India. He has also been awarded the Army Commanders Commendation twice. His focus areas have been on defence procurement, 'Make in India' strategies, operational logistics, competing technologies and the defence security environment. He is a former Dean NIET and now is a faculty with them. He is now an NLP Coach practitioner.
Senior Advisor
Air Vice-Marshal Sudhanshu Saxena VSM (Retd, Indian Air Force)
Air Vice-Marshal Sudhanshu Saxena with 35 years of professional experience retired as Asstt Chief of Air Staff (Weapons) at Air HQ. He has held various appointments at operational units, Command Headquarters, Air Headquarters as well as at DRDO. He is a recipient of Vishisht Seva Medal. He was the Head of Faculty (Air) at Defence Institute of Advanced Technology (Deemed University) Pune and has commanded the premier Air Armament unit of IAF. Vice Marshal has also served as Principal Director of Engineering at Air Headquarters and has wide experience in the field of Quality assurance and implementation. He also had a tenure as Principal Director of Maintenance Inspection at the Director General (Inspection & Safety) branch of IAF. He is a qualified auditor for Aerospace Standard AS 9100 through International Aerospace Quality Group (IAQG). During his stint in the Inspection branch, he had conducted a Quality audit of various HAL divisions and repair depots of IAF which resulted in systemic improvement in the processes being followed at these establishments. Owing to his large experience in the field of Air Armament, presently AVM Saxena is engaged as a Consultant to the Ordnance Factory Board Min of Defence for providing advice on various development cum production projects primarily for use of IAF. He is actively coordinating various projects with Air HQ, DRDO labs and foreign OEMs for enhancing self-reliance in this area. He has a full understanding of the operational requirements of the IAF which helps him in focusing the priorities of various Ordnance factories. AVM Saxena has also been associated with the organisation of various International Conferences and also presented many papers. He had various professional assignments at Germany, France, Bulgaria and Belgium. He is a qualified Independent Director from MDI Gurugram and is on a panel of the Institute of Corporate Affairs. He is a regular speaker at various educational institutions and professional bodies.
Senior Advisor
Air Vice-Marshal Suryakant Chafekar AVSM, Shaurya Chakra,(Retd, Indian Air Force)
AVM Suryakant Chafekar AVSM, Shaurya chakra retired as Senior Air and Administration Staff Officer of Maintenance Command. He was commissioned in Transport stream with more than 7000 hrs of flying on various types of aircraft. The Air Officer is an alumnus of Defence Service Staff College, Wellington. He is a qualified Flying instructor with over 3500 instructional hrs to his credit. He is an expert in Air Maintenance with specialisation in the Himalayan region. He has executed trial Landings on An-32 aircraft at High Altitude Advance Landing Grounds (ALG's) like Daulat Beg Oldie (World's highest Airstrip at an elevation of 16700 feet.), Nyoma (Elevation of 13500 feet ) and Fukche (Elevation of 14300 feet). Under his able leadership succour was provided to needy during Uttarakhand flood relief, Yemen Evacuation. He was forefront in the induction of C-17 (Globemaster) and C-130 (Super Hercules) aircraft in IAF. He commanded a transport squadron at Chandigarh and was Air Officer Commanding of Air Force Station Chandigarh. He was Chief Operational Officer of Agra, the largest Base in IAF. He held various Operational appointments at Air Headquarters. The Air Officer has awarded Shaurya Chakra a gallantry award by President of India in recognition of his Professional Courage for conduct of trial landing at Daulat Beg Oldie airstrip close to China border, and was awarded Ati Vishisht Seva Medal for Distinguished Devotion to Duty. He has contributed immensely in Kargil Operations. He is a Defence analyst and his articles are published in Newspapers regularly.
Share Your Wisdom