The ongoing Russo-Ukrainian war has entered into the second year (14th month), and as of date, there are no signs that it will end in the coming weeks or a few months ahead. However, it is prudent to make an assessment of the successes and failures of military technology (kinetic, digital, and cyber) unleashed by both sides, as also identify lessons that military establishments across the globe can learn from the conflict. Also of importance is the innovation in warfighting (concept of operations) wherein commercially available platforms and systems including crowdsourcing apps are being marshalled as options to augment the traditional hardware deployed by militaries. The war has also showcased how a mix of high-end military hardware and low-level commercially available technologies can be integrated to accomplish battlefield advantage.

First, the classic advanced platforms (tanks, mechanized infantry, and artillery) and precision weapons such as anti-radar missiles were extensively used. According to the Ukrainian military, the 28 February 2022 Russian assault on Kyiv was led by 10 separate Russian tactical battalion units, who rolled into Ukraine in a 56 kilometres long mechanized column comprising 1,000 tanks, 2,400 mechanized infantry vehicles, and 10,000 personnel, as well as dozens of supply trucks carrying food, fuel, oil, and ammunition, only to end up in a traffic jam.

On their part, the Ukrainian military effectively used the US-supplied Lockheed Martin High Mobility Artillery Rocket System (HIMARS) which hit and destroyed Russian command posts, arms-ammunition depots' and logistic warehouses as also disrupted supply lines. The HIMARS has distinct range advantages over classic artillery and being mobile, these can be deployed from multiple locations. At sea, the anti-ship missiles played an important part in the surface warfare and the Ukrainian naval forces were successful in sinking Moskva, the flagship of Russia's Black Sea Fleet after it was hit by Ukrainian anti-ship missiles.
Second is cyber warfare which is the least "attention-grabbing" when compared with kinetic warfighting. The Russian hackers leveraged cyberspace and used it effectively to collect critical data for "prewar planning, kinetic targeting, occupation activities, and influence operations". Also, the hackers may have culled "real-time geolocation data that enable the assassination of President Volodymyr Zelenskyy or the timely and accurate targeting of Ukrainian forces, particularly those with high-value Western weapons systems". Likewise, non-cyber intelligence obtained from electronic warfare, satellite imagery, human intelligence, and signals intercepts proved very useful to Russia.

Third is about the important role played by unmanned platforms such as unmanned aerial vehicles (UAVs), unmanned surface vessels (USVs), drones, and loitering munitions. The UAVs were deployed by both sides for a number of tasks including delivering ordnance, and intelligence, surveillance, and reconnaissance (ISR) duties. The Russians successfully used Iranian Drones (Mohajer-6 multi-role drone and Shahid 131 and 136 single-use kamikaze drones), as a cheaper alternative to cruise missiles, for intelligence gathering and to carry munition payloads.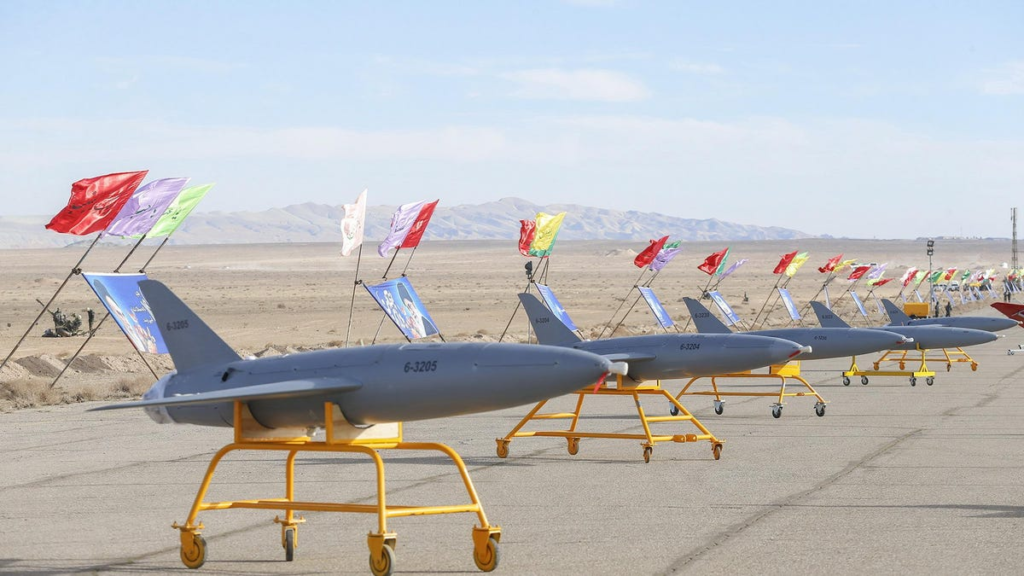 The successful attack against the Ukrainian Gyurza M class gunboat by the Russian military using Lancet loitering munitions has added a new dimension to naval/coastal warfare, The Lancet is "designed to operate primarily via man-in-the-loop control and transmits video from its onboard targeting system to its controller via line-of-sight data link" Russia may have acquired over 2,400 Shahed 136 loitering munition systems for use against Ukraine.  

The Ukrainian USVs conducted a successful attack against the Russian Black Sea Fleet in Pivdenna Bay, very close to the Sevastopol naval base, the Russian Navy's main base in the war, as also the home port of the Black Sea Fleet. Apparently, the unmanned platforms may have even got close to a Kilo-class submarine that was reportedly berthed in Pivdenna Bay for the Ukrainian war.

Fourth is the role of commercial technology enterprises and international tech companies who are willing to support Ukrainian military operations by providing Internet services. Among these SpaceX, owned by Elon Musk, supplied Starlink terminals to Ukraine which enabled the military to "communicate by plugging them in and connecting them with the nearly 4,000 satellites SpaceX has launched into low-Earth orbit so far". Similarly, Cloudflare "protected Ukrainian Web applications by filtering and monitoring HTTP traffic to block malicious attacks, including distributed denial-of-service (DDoS) attacks" and the company has stated that they are committed to "continue providing tools that protect Internet services from cyber-attack, improve security for those operating in the region, and share information about Internet connectivity and routing inside Ukraine".

The Russo-Ukraine war can also be credited with the widespread use of smartphone apps for information-intelligence sharing, as also uploading live images from the battlefield and civilian areas. For instance, eVorog, a secure chat system allowed civilians to share reports of Russian troop movements and so forth. Similarly, the Diia app, was repurposed to allow civilians to upload images and geolocation coordinates, different Russian military assets. Similarly, DeepState was used to put together "social media and intelligence reports" and Russian videos were shared to expose their movements in the Ukrainian war.

Fifth, it is fair to say that Sea mines are playing a major nuisance value in the war, and "nobody knows how many of those mines are now freely roaming the Black Sea, and the longer they remain uncollected, the further they will drift".

Finally, it is fair to argue that classic warfare and traditional concept of operations are not obsolescent; instead, these will be supplemented by new and disruptive forms of systems devices and commercially available services calling for a higher degree of agility and adaptability.
Title image courtesy: Wion
Disclaimer: The views and opinions expressed by the author do not necessarily reflect the views of the Government of India and Defence Research and Studies