India's Brahmos missiles have already made an impact across the world. These supersonic missiles can be launched from aircraft, ships and submarines.
There are now clear signs that China's continued assertiveness in the South China Sea coupled with the enactment of the new Coast Guard Act has worsened the security dynamics in the South China Sea. Furthermore, there is growing wariness among the ASEAN States over China's intention to not hasten the finalization of the Code of Conduct. These fears and apprehensions have triggered military buildup by other claimants to defend their sovereign rights over the disputed features in the South China Sea. Notably, a flurry of military-naval acquisition by the claimant states including Taiwan has begun; among these, the Philippines is in a hurry is acquiring naval hardware from Japan, South Korea. They are also in talks with France to acquire two diesel-electric submarines as part of the modernization plans.
Meanwhile, earlier this month, on 4th March the Philippines Department of National Defense (DND) announced the acquisition of the Indo-Russian joint venture Brahmos missile (400 kilometres range) system from India. The news was publicized on the DND's Facebook page which featured pictures of Under-secretary Raymundo Elefante of the Philippines' and Indian ambassador Shambu Kumaran signing the "implementing arrangement" for procuring defence materials and equipment from India.
According to media reports, India had earlier proposed a US$ 100 million line of credit for the purchase of military hardware; apparently, the Duterte government declined the offer as it would mean "multi-year obligation and his government does not want the liability to be passed on to next administration for political reasons". India has also offered the Philippines its Akash missile systems (25 kilometres, mid-range surface-to-air missile system) that can intercept and destroy hostile aerial platforms.
It is worth mentioning that the Brahmos missile is a supersonic cruise missile and can be launched from a variety of platforms such as submarines, ships, and aircraft as also from land-based batteries. As per media reports, India has deployed a significant number of Brahmos missile systems at locations along the Line of Actual Control with China and over 40 Sukhoi fighter jets have been fitted with Brahmos missile. Also, the DCNS, the French manufacturers of the Scorpene-class submarines being built for India under a transfer of technology agreement, has said that Brahmos cruise missiles can be fitted on these submarines.
In 2019 it was reported that an advanced version of the Brahmos cruise missile i.e. BrahMos-NG (Mach 3.5 speed and smaller in diameter) was under development and the first prototype could be test-fired within five years. These could be fitted onboard India's future diesel-electric submarines.
Perhaps what is more interesting about the India-Philippines military sale agreement is that it was completed in a very short time. In 2019, during his visit to New Delhi, the Philippines Defence Secretary had enquired about the land-based version of Brahmos missiles and in late 2020, the Deputy Chief of Mission of the Russian Embassy in Delhi announced that the Philippines could be the first buyer of the export version of the missile.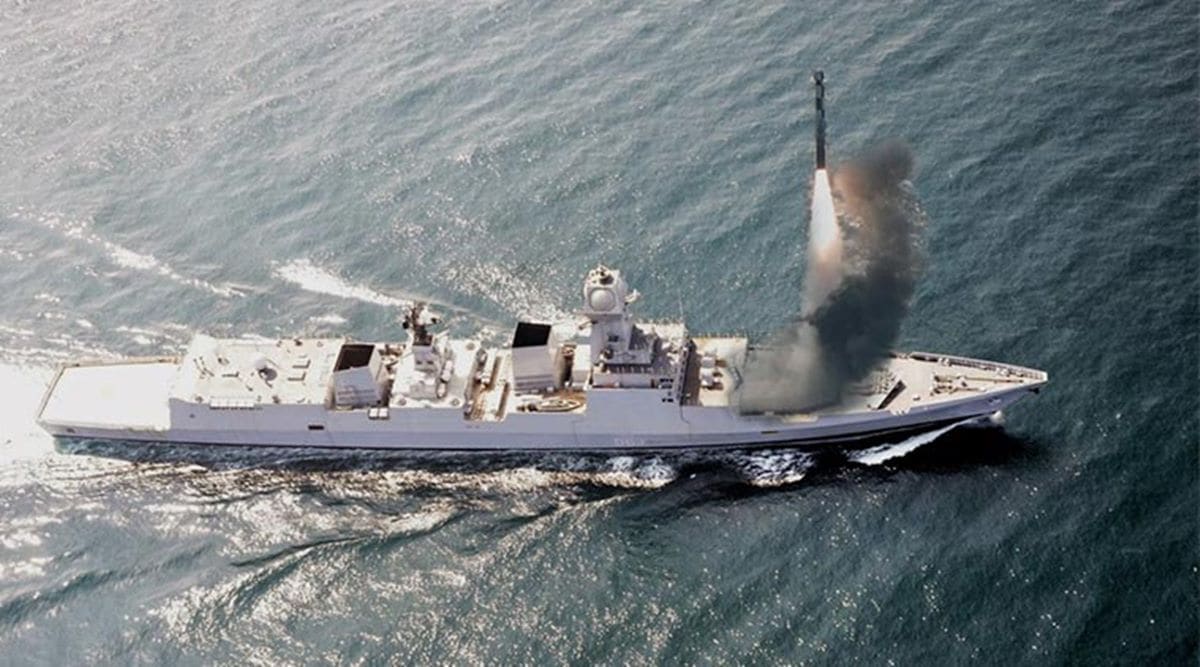 India had been exploring international markets in Latin America and Southeast Asia to sell the Brahmos missile system. Among the ASEAN countries, Vietnam was the first country who was offered these missiles. This was so due to at least three reasons. First, India and Vietnam enjoy a highly sophisticated relationship marked by mutual trust and they share common interests as also strategic concerns. They have now upgraded their relationship to 'strategic partnership'. Second, both countries have given priority to defence cooperation and are collaborating in multiple domains. Third, Vietnam has rich experience of operating Soviet/Russian military equipment such as the Su-30 fighter jets and warships and submarines. Currently, Vietnam operates 6 Kilo Class submarines.
It fair to argue that China will continue to pursue aggressive posturing in the South China Sea much to the discomfort of the other claimant states. The security situation is unlikely to improve in the coming times as US-China tension continue to grow. The US has announced its Pacific Deterrence Initiative under which large investments are planned to build new military infrastructure as also rebuild-reinforce the existing facilities in the Pacific Ocean that are overtly targeted against China. These coupled with the US' Freedom of Navigation Operations (FONOP) is only going to harden China's posturing in the South China Sea.
Besides, many other political-strategic developments in the region will necessitate that the South China Sea claimants build necessary military capability to at least deter China against any aggressive posturing. Vietnam would have to not only keep its diplomatic options open but also build necessary military-naval strengths to deter China. It is an opportunity for the Vietnamese military to explore the acquisition of Brahmos or BrahMos-NG missiles and add to its military capability.
Disclaimer: The views and opinions expressed by the author do not necessarily reflect the views of the Government of India and Defence Research and Studies
Title image courtesy: https://timesofindia.indiatimes.com/india/what-hypersonic-tech-means-for-india-and-its-missiles/articleshow/77999547.cms