A Russian military expert has warned that the use of German-Swedish-made Taurus KEPD 350 air-to-ground long-range cruise missile could threaten leading Russian Air Defense (AD) systems and Ukraine could use their existing Ukrainian Su-27 and Su-24 fighters for these missions. This is in addition to the existing Anglo-French 'Storm Shadow/SCALP-EG' airborne missiles.
Heavier and longer in range than the existing Storm Shadow/ SCALP-EG, the Taurus could seriously threaten and damage Russian supply lines and command centres in the rear. Ukraine has already experienced significant success with its Storm Shadow strikes. However, Russia also managed to shoot down a substantial amount of the missiles and capture two nearly intact samples to study the technology and devise countermeasures.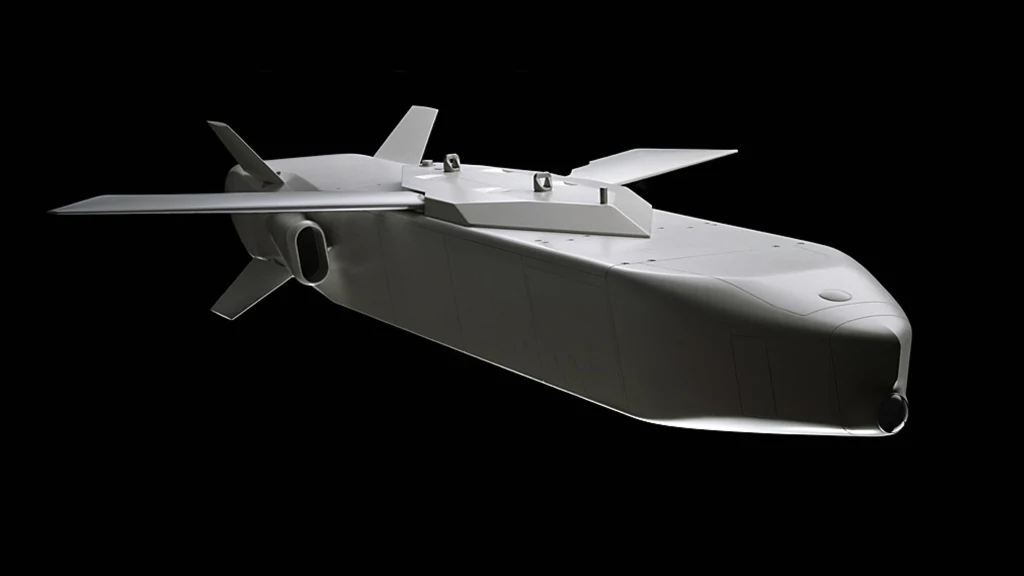 So far, besides the Storm Shadow, Russia has been able to find ways around Western systems like the High-Mobility Artillery Rocket System (HIMARS), Leopard tanks, and the Bradley IFVs, which were said to be game-changing for Ukraine. It has either destroyed the systems, limited their effectiveness, or both.
Taurus Missiles
The missile weighs 1.4 tons, is 5.1 metres long and is capable of striking beyond 350 km range. It is designed to penetrate dense air defences by utilising very low-level terrain-following flight in order to neutralise high-value stationary and semi-stationary targets. These missiles are already deployed on the German Tornado IDS and the Spanish EF-18 aircraft.
In an interview with NewsRU, military expert Vasily Dandykin admitted the missile is an effective weapon that can be fired from existing Ukrainian Air Force platforms and threaten Russian surface-to-air (SAM) systems.
"What does Kyiv have now? Soviet-era Su-24 and Su-27 heavy fighters. Taurus is heavier than Storm Shadow; they are rectangular like bricks, go low, and are serious weapons. If Ukraine receives F-16s, the Ukrainian Armed Forces will install Taurus on them, too. In theory, you can try to install them on Swedish Gripens if Ukraine also receives them, but it's unlikely," Dandykin said.
He, however, indicated they were not invincible, "could be fought" by the Russian forces, are costly weapons, and possibly have not been produced in large numbers. "There are not many of them. We are talking about millions of dollars apiece." Put differently, the high cost-to-benefit ratio might also limit their usage.
While the missiles can be detected and destroyed by Russian Air Defence systems, the missile is capable of hitting Air Defense platforms like the S-300, S-400, Buk, Tor, or Pantsir. Ukraine already uses the Su-24 swing-wing ground attack aircraft to fire the Storm Shadow, which could also be used to release the Taurus. The Taurus, too, presents a significant threat to Russian ground targets, especially its air defences along the frontline frontier, which may force Russia to pull them back and allow Ukrainian aircraft to operate closer in support of its troops. It could also be used on Russian targets in Crimea, part of a larger strategy to make the peninsula 'untenable' for Moscow, touched upon in a previous EurAsian Times analysis here. 
Missile KEPD 350- Capabilities
Taurus KEPD 350 is a Swedish-German air-to-ground cruise missile with a more than 500-kilometer flight range. They are meant to be used in exact attacks against heavily fortified and underground targets without exposing the aircraft to opposing air defence.
Spain, South Korea, and Germany use Taurus missiles. The high-precision stand-off guided missile can pierce dense air defence systems and destroy stationary and semi-stationary military targets that are hard and deeply buried in the ground. The missile attacks target bridges, ships in ports, runways, command, and control, communication centres, bunkers, port facilities, and air base buildings. The missile is constructed of modular pieces that can be assembled in different ways depending on the mission.
The Taurus missile can be launched in any weather and at any time of day. For survival, it has low observability and terrain-masking properties — moreover, the reliability and modular design lower the system's life cycle costs. The missile has a twin-stage MEPHISTO (advanced and target-optimized) inert multi-effect penetrator warhead system weighing roughly 481 kilograms. The powers of blast and fragmentation eliminate collateral damage to nearby civil infrastructure.
Maximum safety for the aircraft and crew is guaranteed by the missile's stand-off and precise capabilities and its deployment range of more than 350 kilometres. It integrates information from sensors used for terrain reference navigation (TRN), infrared seeker-based image-based navigation (IBN), inertial navigation system (INS), and MIL-GPS. Long-distance navigation is also possible for the missile without a GPS. To choose its flying path, it has an integrated mission planning system.
Limitations
The missile's success also, however, depends upon the number of Su-24s available with the Ukrainian Air Force (UAF). Estimates vary between 8 and 12 aircraft to 15 and 24 units, but the inventory has less clarity, and the information cannot be verified. Moreover, Germany has yet to explicitly announce its approval to send the missile to Ukraine, despite leaders from Berlin expressing and indicating their willingness without a formal declaration.
Reuters reported on September 19 that German Defense Minister Boris Pistorius will not participate in the Ukraine Defense Contact Group meeting at the US air base in Ramstein.
"Kyiv has also been pushing Germany to send similar Taurus missiles that could give Ukraine the ability to cause significant damage deeper within Russian-occupied territory, but Berlin has repeatedly said it will only act in concert with Washington on arms deliveries," the report said.
Conclusion
Integration of Taurus KEPD 350 will be a challenge for Ukraine and the West. If successful, Russian air defence systems will have a new threat in the coming months. The operational availability of fly-safe Sukhois with Ukraine will decide the fate of this endeavour.
Title image courtesy: The Drive
Article courtesy: Eurasian Times
Disclaimer: The views and opinions expressed by the author do not necessarily reflect the views of the Government of India and Defence Research and Studies